Sign up for monthly updates on projects, new merch, and convention appearances
---
---
Comics
---

My Role: artist
Writer/Letterer: Aaron Walther
2018-present

As the world's strongest 10-year-old, Wreck-Lass lived the dream life of being a superhero and punching bad guys, but now she faces a challenge she can't punch her way out of... school! Wreck-Lass gets the full superhero experience when she has to learn to balance her new school and social life while still finding time to take down a villain or two.
---


My Role: artist
2013-2017
We've all had bad jobs. Stuffing envelopes, cleaning toilets, catering to arrogant customers… The goal with this webcomic was to collect work stories from all over the web so we can laugh at them instead of cry.

Volume 1 Kickstarted 2015
Volume 2 Kickstarted 2017
---

My Role: Colorist
Writer: Aaron Walther
Artists: Sergio Apodaca, Chris McJunkin, and Joie Simmons
2011-2015

Zero's Heroes is a comedy about a team of underdogs trying to find their place in a city already overflowing with superheroes. A young, ambitious superhero named Zero tried to put together a crack team of capable do gooders; instead he ended up with a team of inexperienced kids and pathetic ex-heroes. The city of New Haven, in which they reside, is home to the world's most famous superheroes. As a result, Zero's Heroes is stuck fighting all the lame villains that none of the other heroes want to deal with. Despite that, Zero is determined to mold his team into a group of upstanding heroes. For what purpose, we cannot say!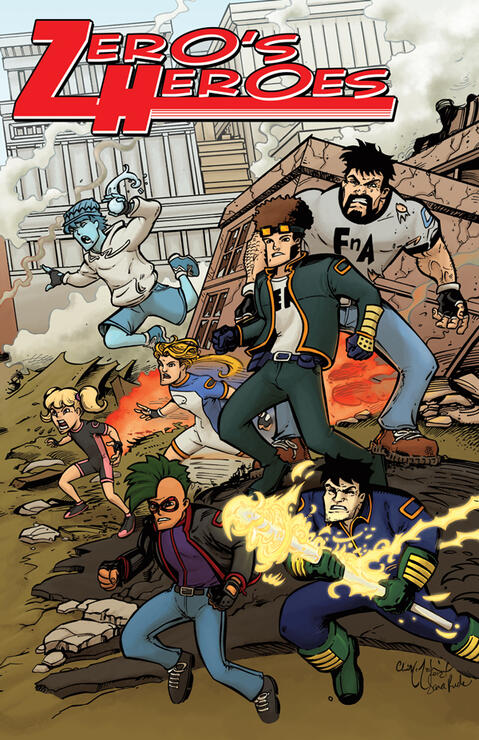 Volume 1 Kickstarted 2012
Volume 2 Kickstarted 2014
3 Annuals self-published
---
Time Agent Z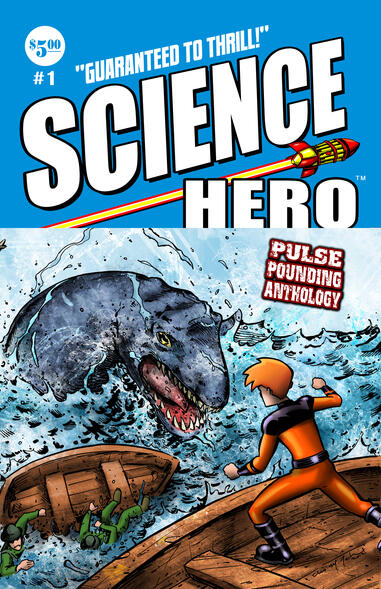 My Role: Colorist
Writers: Aaron Walther & Joshua Blasingame
Artist: Joie Simmons
2012-2015

Science Hero is a science fiction anthology comic containing short stories ranging from hard science, to whacked out space comedy. I worked on Time Agent Z, a story of a fledgling Time Agent named Z working to repair history with the help of his A.I. suit.

4 Volumes Self-Published
About Me
---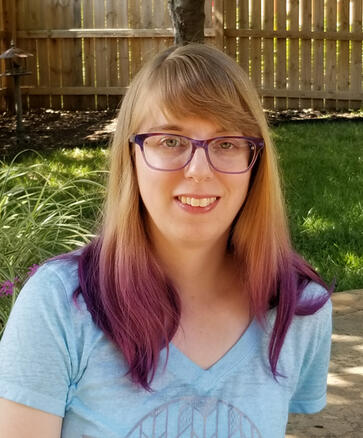 A webcomic artist who loves underdogs and the oddities of the universe. Also magical girls. As a child I watched a lot of action cartoons, and in college discovered Star Trek's deep character drama. Almost entirely self-trained, I am experienced with traditional and digital techniques. Works include magical girls, under-appreciated employees, and most recently, super-powered youngsters. I hope to tell interesting stories that entertain, distract, and connect people across all disciplines.
Location: Overland Park, KS
Commissions: open
---
Credits:
The Uncontrollable Wreck-Lass(ongoing): IllustratorThe Wayfinder's Atlas(2020): IllustratorFriends, Foes, and Other Fine Folks(2019): IllustratorHow We Stay Sane @ Work(2013-2017): IllustratorTime Agent Z(2012-2015): ColoristZero's Heroes(2011-2015): Colorist
---
Clients:
Synergist Gaming, LLC; Ekl Games; JTP Games; KantCon; Heroic Journey Publishing; New Haven Comics
---
Skills:
Clip Studio Paint, Photoshop, traditional inking, color theory, flatting, Illustrator